During the academic session the students undergo an Industrial Training for a period of six months in the Star Hotels.
Career Prospects
The hospitality industry is both demanding and rewarding. Students from hospitality Institutes have a future not only in hotels but also in the service sector. Name a few – Airlines, Line Cruisers, Multinational Companies, ISP Companies, etc.
In today's scenario the Govt. India has also promoted the hospitality industry by providing jobs in the Railways, Paramilitary Forces Tourism, Navy, and many others. There is no dearth of opportunities for the students in the hospitality sector. Those with the right attitude and right aptitude can carve a niche for themselves in the hospitality industry globally and translate their dreams into reality -the reality that is mind-boggling and euphoric.
The campus interviews and placement of various batches of RIHM have been successfully done leading the young apprentices to great height.The Hotel industries of great name and fame have finally selected the students namely – Ritz Carlton ,Taj hotel, Oberoi's, Clark, Shiraz, JP's, etc.
Our Achievement
50+ Multinational Companies
Our Star Performer 2017
Naveen Singh
Food Production
Regency Lagoon, Rajkot
Ravindra Rana
Food Production
Oberoi Trident, Mumbai
Ashish Rawat
J.T.F&B Service
Khirasara Palace, Rajkot
Ayush Pundir
J.T.F&B Service
Khirasara Palace, Rajkot
Eshant Updhaya
J.T.F&B Service
Khirasara Palace, Rajkot
Pritam Rawat
J.T. Food Production
Sterling Resorts, Agra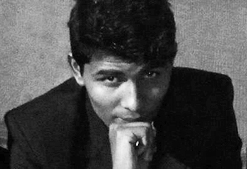 Arun Kumar
J.T. FRONT OFFICE
Neemarana Resort
Shyam Sunder
J.T. Food Production
Hotel Rosewood, Gurugram
Aanand Kishor
F & B Manager
Heritage Khirasara Palace
Praveen Rawat
J.T. Food Production
Absolute Barbeque, Hydrabad
Arjun Singh Pimoli
J.T. Food Production
Absolute Barbeque, Hydrabad
Amit Manori
Commis Chef
Hotel The Fern, Kadamba.
Our Star Performer 2012-2016
Sahil Anand
F&B Supervisor
Vivanta by Taj, Hydrabad
Ram Gopal Bhatt
Operations Supervisor( former F&B captain Taj Vadodra)
Sea Zen, Kuwait
Rahul Saini
Commie Chef
Vivanta by Taj, Fisherman's Cove
Suraj Mehra
Tr. F&B Supervisor
The Leela Palace, Banglore
Kiran Karki
Housekeeping Supervisor
The Ananta Udaipur
Bhavya Chabra
Galley Supervisor
Carnival cruise line, USA.
Manish Kudiyal
Commis Chef
Unknown Property, Dubai
Sridev Raturi
Commis Chef
MH Alshya, Kuait
Ajay Chaturvedi
F&B Associate
Hotel Leela Palace, New Delhi
Rahul Sajwan
Associate
J W Marriott
Our Star Performer 2011-2015
Sumit Panwar
Commis Chef
Radisson blu, New Delhi
Yogesh Dogra
F&B Captain
ITC, Saket, New Delhi
Kamal Kumar
Food Supervisor
ITC, Saket, New Delhi
Avinash Kumar Mishra
Commis Chef
Carnival cruise line, USA.
Rajeev Chauhan
Supervisor, Room Divisions
ITC, Saket, New Delhi
Ankit Singh
Chef de Partie
Le Chocolat- Café Restaurent, Dubai
Deepak Pandey
Guest Relations/Reservations
Kumaon Mandal Vikas Nigam (KMVN)
Gautam Singh Rawat
Bartender
Banana Island Resort, Doha by Anantara
Our Star Performer 2010-2014
Chandra Prakash
F&B Supervisor
ITC Sheraton Saket Delhi
Sidharth Singh
Senior Reservation Executive (Worked as Guest Service Executive with The Leela Palace, New Delhi and
Praxis Services Pvt. Limited
Sumit Basera
Team leader(Worked as F&B Supervisor with Taj, Dubai)
MSC Cruises
Our Star Performer 2009-2013
Rahul Semwal
Demmi Chef de Partie
Crown Plaza Hotel, Dubai
Rahul Gupta
Enterprenure
Indus Catering Delhi
Naveen Verma
F&B Supervisor
Moksha,Himalaya Spa Resort,Timber-Trail. Himachal
Jitendra Bora
Restaurant Manager
Burma Burma, Delhi
Our Star Performer 2008-2012
Jeevan Singh
Commis Chef
The oberoi New Delhi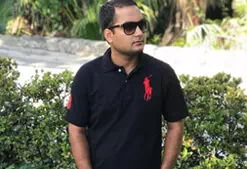 Ashu Parmar
F&B Executive
Waldorf Astoria Hotels & Resorts, Bermuda
Amit Dean
Commie Chef
Oberoi Raj Villas
Mohit Mutreja
Owner Hariom Catering
Owner Hariom Catering
Amit Tripathi
F&B Supervisor
ITC Rajputana Jaipur
Our Star Performer 2006-2010
Kumud Singh
Genral Manager
Jaypee Greens, Noida
Anand Singh Rathore
Team Leader
The Platinum Hotel, Muscat
Our Star Performer 2005-2009
Ankit Pal
Founder and CEO
Be Nice Supermarket
Prashant Sharma
Asst. Store Manager
Vanheusen Jeans.
Uttam Rawat
Chef-barbeque Grill
Breakwater Resort, Maldives
Rohit Dahiya
Entrepreneur
Owner-operator of Subway and Mac's Convenience Store, Canada.
Our Star Performer 2004-2008
Abul kalam
Pasty Chef
Radisson blu Indore
Abhinav Grover
Front of the House Manager
Span Resorts & Spa, Udaipur, Rajasthan.
Aditya Taneja
Founder and CEO
Panipat Handloom
Our Star Performer 2003-2007
Himanshu Sehgal
Sales Manager
Hilton Hotels
Prabhdeep Singh
Kitchen Manager
Ribs & Burgers, Sydney, Australia
Abhishek Manoharan
Bakery Manger
Coles Bakery, Sydney, Australia
Kritika Chandana
Executive Housekeeper
Al Ain, Abu Dhabi
Rohit Baliyan
Banquet Manager
Ramada Gurgaon Central
Ankur Sharma
General Manager
Waterfront Restaurent Melborn Austrailia
Aasib Mohmmad
Junior Sous Chef
Claridges New Delhi
Santosh Yadav
Sr. Restaurent Manager
Tim Hortons, Dubai
Gurdeep Singh
Restaurent Manager
Hotel Stamford Grand, Austrailia
Our Star Performer 2002-2006
Kanwar Vishal Singh
Front Office Manager
King Park, Chail
Sandeep Yadav
Executive Housekeeper
Jaipur Bagh, Jaipur
Gopesh Sharma
District Manager
Domino's Pizza
Nitin Satsangi
Asst. Front Office Manager at royal orchid
Our Star Performer 2001-2005
Sudhakar Dwivedi
F&B Manager
Cygnett Park Di-Arch
Kunal Verma
Sr. Manager
Yes Bank New Delhi
Our Star Performer 2000-2004
Amrish Sharma
F&B Manager
Lemon Tree Hotel, Chandigarh
Abhimanyu Awasthi
Asst. Professor
Amity University, Gurugram
Manoj Semwal
Executive Chef
Radisson blu, New Delhi
Hemant Sharma
Managing Director (Former Astt. Director at Manu Maharani – Corbett)
Ang Hospitality
Our Star Performer 1998-2002
Vijay Singh Ohlan
Sr. Wine Manager
Canada Wines
Sunil Dutt Uniyal
F&B Manager
Taj Vivanta, Gurgaon
Sandeep Kaul
Sr. Acquisition Manager
Bharti Infratel
Ravi Rawat
Chef
Rickys all day grill, Aberta
Ranit Bhardwaj
Asst. Professor
Lovely Professional University, Patiala