Become a Bartender rather a Bar-flarer in 6 months!
With SRIHM's professional bartending courses,  you can go from an aspiring bartender to a working in professional bar in a 5 star hotel or having your own bar in less than 6 months.
Programme Overview
If you're a people person with a happy-to-help attitude and hard-working, then you can excel in this profession. The bar and club industry is a $24 billion industry. Bartenders are in demand round the clock and there are plenty of job opportunities both locally and globally. Bartenders mix and serve drinks in a wide variety of establishments. You can find bartenders working at cruise liners, taverns, pubs, clubs, restaurants, concert halls, catering events, hotels, resorts, and other drinking establishments. There's no shortage of work opportunities for a qualified bartender. The benefits of taking our course are that you can work through the course on your own time and at your own pace.
Gain the competitive edge you need to get the best shifts and make the most money. RIHM's industry-leading Bartender professional diploma program in Dehradun will give you both the training and knowledge you need to be successful. This program gives you instant experience and allows you to work in all types of environments including bars, pubs, clubs, and restaurants
The Past Excellent placement record of the students of SRI, Dehradun is a testament to this fact.
Over the years, Students of the Bartending Programme have managed to secure placements in International 5 Star Category Brands throughout the world in Brands like Marriot, Hyatt Regency, Sheraton, The Oberois, Taj, Fairmont group, Ritz Carlton to name a few as well as have managed to start their own entrepreneurial venture.
Why Bartending at SRIHM
WHY Bartending  AT SRIHM Dehradun?
Our bartending course in dehradun focuses equally on all beverage categories through a series of tastings modules and practical skills training. You'll taste and learn how to prepare and pour over 60 different spirits, wines, beers, liqueurs and cocktails as part of your training, to get a true sense of each brands' specific taste profile and makeup, making you more knowledgeable than most working bartenders.
We'll also educate you on the most up-to-date customer service and selling techniques to help you maximize your tips and increase customer loyalty, putting more money in your pocket. Come find out what makes a RIHM graduate more employable to the industry's top bar, club, pub, and restaurant operators, and join the thousands of other bartenders who started right here at the RIHM.
Offers Bartending course in Cocktails, Mocktails, and Flaring
Courses offered:
Advanced Professional Diploma in Bartending – 6 months
Professional Diploma in Bartending – 3 months
Course Highlights:
Fast pace Cocktails, mocktails, and flair practical.
100% training and placement after completion.
Regular personality development classes.
Day, evening and weekend classes.
Industry-acclaimed Bar set up
Complimentary Course of Barista ( Coffee Making)
23 years of Legacy, one of the first Hotel Management institutions in North India
One of the Best Placement Records in 5-star hotels & resorts
Industry Oriented Labs of Food Production and Bakery has all the Modern Commercial Equipments for students to sharpen their skillset.
Dedicated Placement Board of Governors ( Advisory) to ensure the best placements for our Students.
Silver Service to the Hon'able President of India
Reputed Faculty with International Industry Exposure
International Internships/Jobs are offered across the globe Dubai, the UK, Canada, Qatar, Australia, and others.
Live Workshops from world-renowned  Chefs and Hospitality Professionals.
Alumni of more than 4000 students across the globe.
Career Prospects
Career Prospects
Upon successful completion of this course you will receive a Professional Diploma in Bartending.
Curious about where a career in hospitality could take you? Potential job outcomes may include:
World renowned Bartender.
Bar/Café Owner
Restaurant/Bar Manager.
Food and Beverage styling
Food and Bevereage media
Placements
Placements
Upon successful completion of this course you will receive a Professional Diploma in bartending. After that there are a number of placement Opportunities in the the hospitality industry, which is both demanding and rewarding. Students from hospitality Institutes have a future not only in hotels but also in the service sector.
The campus interviews and placement of various bakery batches of RIHM have been successfully done leading the young apprentices to great height.The Hotel industries of great name and fame have finally selected the students namely – Ritz Carlton ,Taj hotel, Oberoi's, Clark, Shiraz, JP's, etc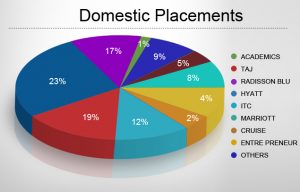 Placement board of Directors
Placement board of Directors
Eligibility & Fees
Eligibility & Fees
The only requirement to join the Bartending course is that the candidate must be at least 18 years of age. The candidate must have successfully completed 10th or 12th .
Qualification:
10th or 12th
Study mode:
On Campus
Duration:
1 years full time
Start date:
6 intake dates each year –
Location:
Shri Ram Institute of Hotel Management, Niranjanpur, Dehradun
Career Outcomes:

World renowned Bartender.
Bar/Café Owner
Restaurant/Bar Manager.
Food and Beverage styling
Food and Bevereage  media
Advantage
Advantage
23 Years Old Campus – Renowned Name of Hotel Management Campus
Dehradun – A Safe, Beautiful & Cosmopolitan Education City.
Silver Service to the Hon'able President of India
Bundle of Industry Integrated Value Added Certificates.
Students from 08 States on campus.
Degree from Govt. Universities.
Multiple Placements for all.
More than 100+ Companies for Campus Placement.
Possibilities of International Exposure.
Located at Heart of Dehradun City.
Impressive scholarship schemes for meritorious students. Happening campus life with a variety of sports and cultural events.
Option to pay the fee in Instalments is also available.